There you are busily working away, without a second thought for what's happening with your drains. And why would you? The toilets, sinks and urinals are doing what they always do. Everything magically disappears down the plughole, around the U-bend. Absolutely perfect, but…
Just imagine the scene
It is the last Friday before Christmas, the children are so excited, all the decorations are up. You are the owner of a trendy, upmarket restaurant.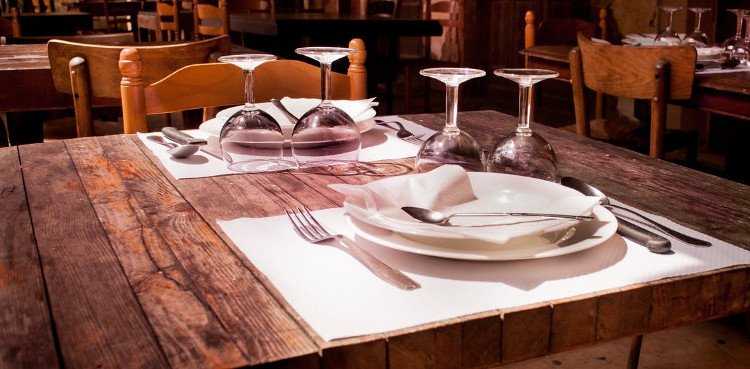 It has been fully booked for weeks. The chefs and waiters are ready, the food is all prepped. It will be absolutely heaving with office parties, spending lots and lots of money. And then you get the call you definitely don't want…
Overflowing drains
There is sewage pouring out of the manhole at the back of the restaurant. Very soon it will be in the kitchen. Your Head Chef is pulling her hair out, reminding you in no uncertain terms, how many times over the last few months she has asked you to get someone in to maintain the drains.
Yes, she had mentioned it, but you couldn't see any immediate problem and in any case, there were many more important issues to deal with at the time.
Trying to find a drain company on a Friday night
You will just have to call a drainage company to sort it out. Ringing around, no one is picking up the phone and those that can help with your drains can't come out until later this evening or even tomorrow morning.
You're desperate and less scrupulous drainage companies can hear that in your voice. Hourly rates rapidly increase relative to customer desperation.
However…
For the sake of Christmas, let's give this story a happy ending with the blocked drain being successfully cleared by Drain Detectives, the restaurant opening on time with lots of happy customers and a very relieved owner.
Fact: Restaurant drains will block.
If you are a restaurant or hotel, your drains will inevitably block. Fat and grease in the kitchen and if you are a hotel, you don't want to know what guests are flushing down the toilet! It is just a matter of when they block.
You regularly service your car, don't you?
Most people service their vehicles at least once, if not twice a year.  You wouldn't just keep driving your car until it breaks down.  Sod's law says that it will break down at the most inconvenient time and place. Any repairs you then need will no doubt be expensive. You can just see the mechanic, shaking his head, saying we can do it, but not until next Thursday etc.
Make pre-planned maintenance of your drains your New Year resolution

So why not service your drains? Find yourself a local drain cleaning company on checkatrade. Give them a call, get a quote for pre-planned maintenance and give your drains a clean bill of health.
You know it makes sense.