The short answer is no, they won't.
So what will your building surveyor check?
According to RICS (Royal institute of Chartered Surveyors) "Your surveyor will report on all the parts of the home that can be easily reached".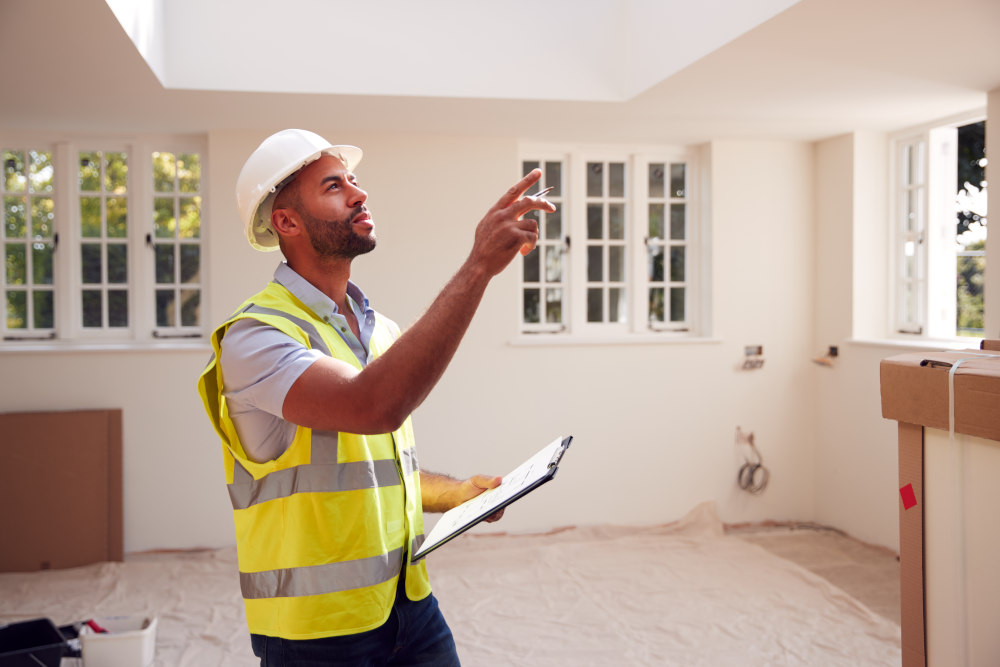 Building surveyor carrying out a homebuyer survey.
Unfortunately that won't include your drains. The most your building surveyor is equipped to do is attempt to lift up any manhole covers they can find.
If they do manage to lift the cover, the surveyor will look inside the manhole chamber. They will comment on any blockages, standing water, debris, roots or broken benching they see within the manhole or inspection chamber.
Manhole covers can be hidden under decking, bushes, conservatories, sheds, cars etc. A building surveyor might not have even realised they were there.
Your building surveyor will be unable to have a look along the drains.
What will the homebuyers report say about your drains?
Your homebuyers report will say something to the effect of:
"Our inspection of the drainage system was limited to readily accessible chambers. The underground pipes could not be seen.
The absence of any obvious problems does not necessarily mean that the concealed parts are free from defects.
The drains will have inevitably deteriorated during the life of the building and it is possible that they are leaking or damaged.
Due to the nature of the drainage system, there is a likelihood that drainage defects will have developed.
It should be appreciated that an inspection of accessible inspection chambers cannot conclusively confirm that other hidden areas are free from defect.
This can only be established by a detailed drain survey".
Building surveyors know how important it is to check the condition of your drains and recommend you find a drainage company to carry out a drain survey.
Why does a homebuyer report recommend a cctv drain survey for people buying a home?
A homebuyer report is normally carried out to help a purchaser make an informed decision before buying a house. It also helps to identify any areas that may need remedial work or maintenance in the future.
A cctv drain survey will identify defects in the underground drainage that need remedial work, that without a drain survey you would be totally unaware of.
Why doesn't the building surveyor check your drains?
Nearly everything a surveyor checks in their survey such as the brickwork, windows, guttering is via a simple visual check. They will then use their expertise to determine if there are any issues you should be aware of.
A survey of the drains will need an expensive and bulky cctv camera. They would also need a high pressure water jetter, should there be any blockages. Your building surveyor does not have any of the above.