We are pleased to announce that Drain Detectives are now members of Crystal Palace Business Club. It is a real privilege to support South London's number one team. We may not be official CPFC sponsors (one for the future, maybe), however, we hope in our own small way to boost our local club.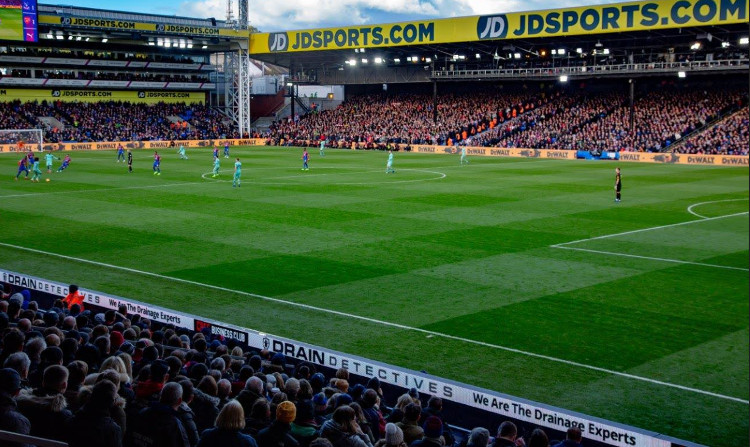 Palace fans will see our crowd facing banners during every premiership home game and on all the screens in the hospitality and concourse areas.
Unlike some of the so-called "big" clubs, Crystal Palace's fan base is drawn from the local area. Most fans live in the Croydon, Sutton, Bromley, South London and Surrey area, within a ten-mile radius of the ground.
The atmosphere at Selhurst Park is always vibrant and loud, with fans who have a genuine love for their community and their local team.
Drain Detectives wish the club and fans all the best during the coming year.